Info Rail
The Info Rail is an ideal tool to share information in offices and open spaces. The rail can be used to suspend all types of documents from children's artwork to recipes.
The 3-fold gripping system guarentees a firm suspension of documents (from paper more than 80gms to cardboard up to 2mm thick) whilst still making it easy to change displays. Perfect for classrooms.
Installation Video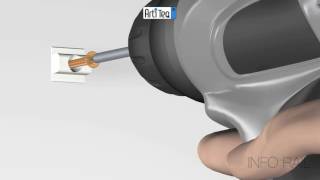 FEATURES
Easy to install on the wall with the Click & Connect system
Available in two colours: White and Aluminium
The rail comes in four different lengths but can be easily cut to correct size.
3-fold gripping system ensures a firm hold on documents up to 2mm in thickness.